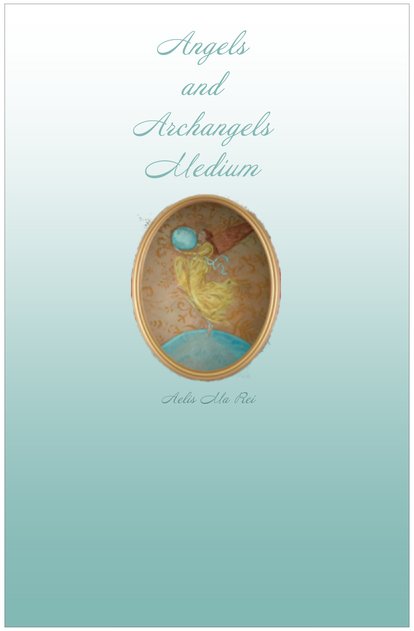 Angels "They still come through the lacerated sky, spreading their peaceful wings and their heavenly music floats over the whole tired world". William Shakespeare
COURSE ANGELS AND ARCHANGELS HEALING
Angels and Archangels Healing – Healing / Healing Angels and Archangels can be seen as a successor of Reiki. During the Healing is used the power of the Ascended Masters, Angels and Archangels. This Healing works with a powerful energy which has much effect on releasing blockages and old family patterns. It is also a great way to work on your own awareness.
7 COLOURS OF ANGELS HEALING
This form of healing can be used to give you the possibility for guidance on the way to unity.  Archangels are "bridge – angels". They are a bridge between the Divine and the earthly material and protect many levels of creation. They are often associated with the seven rays of colored flames and each has its own specific task. Like a bridge, they make a connection in two directions. They are not only serve man, but all of creation with:
Transform the Divine impulses.
Experiencing the Divine make possible
To guide people on their way to unity.
1.ARCHANGEL MICHAEL
Archangel Michael is the first Archangel, who serves the blue ray. This is the radius of protection, courage, power and freedom. 
He protects our world with his powerful energy and is also watching over you and your beloved ones. Archangel Michael as guardian to accompany you in repairing the relationship with the desires of your soul, so you can participate fully, serve and cherish your life.
Archangel Michael leads you through inspiration and a clear vision to strengthen courage, persistence, power, protection and confidence.
You can take in here all your feelings of vulnerability, such as worries and anxiety to find a way together. He will give you personal power to take steps to find your soul's purpose.
6the Newsletter: October 2015
2.ARCHANGEL JOPHIËL
Archangel Jophiël is the second Archangel, who serves the yellow ray. This is the radius of wisdom, enlightenment and creativity.
12the Newsletter: May 2017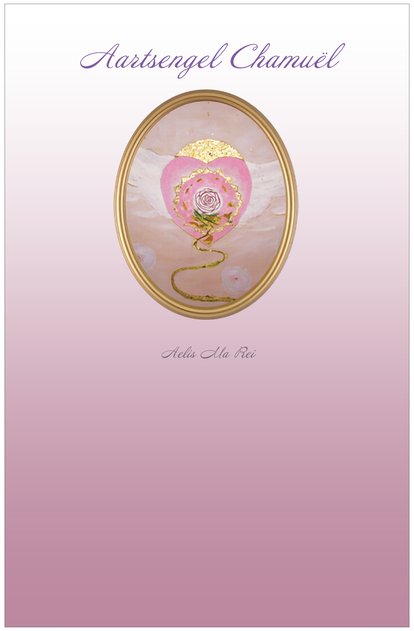 3.ARCHANGEL CHAMUEL
Archangel Chamuel is the third Archangel, who serves the pink ray. This is the ray of unconditional love.
He assists you on all areas of the heart, loving yourself, loving others and increasing the vibrational frequency. During this workshop we will work together with the energy of Archangel a Chamuel as a guardian to accompany you by healing. He helps with finding again a new opening for your soul purpose. Ask Archangel Chamuel at first to heal your heart, to support you to stay yourself and to fill your soul with love. If inner peace is found, you stand in your own strength. He increases the vibrational frequency. 'Divine Love', the 'Unconditionel Love' of our hearts.
9the Newsletter: September 2016
4.ARCHANGEL GABRIËL
Archangel Gabriël is the fourth Archangel, who serves the white ray. This is the ray of harmony and purity.
He helps us in particular when our connection with the divine world is broken or very bad.
He brings us the "happy message" and God's word and announces a new and better beginning.
He therefore stands for communication and helps to recognize the next goal and in particular the life goal.
He helps to formulate wishes, hopelessness, depression, melancholy, changes, being attached to destructive energies and blockages, he helps to understand inner images, dreams and visions and he gives comfort.
Healing the inner child, gives hope, happiness and enlightenment.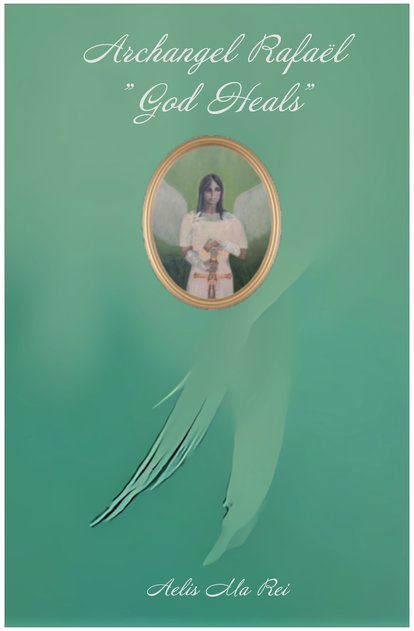 5.ARCHANGEL RAPHAEL
Archangel Rafael is the fifth Archangel, who serves the green ray. This is the radius of healing and truth.
Rafael means "God heals" and you always can ask him when healing is needed. During this workshop we will work together with the energy of Archangel Rafael as a guardian to accompany you in healing.
Archangel Rafael can work well together in the group of Healing Angels, such as Archangel Michael while breaking cords and healing this.
The energy of Archangel Rafael is soft, enveloping, healing, brightening, cleaning, delicate and yet powerful.
He can help with every healing and renewal on Earth and in the cosmos. His main task is helping people. He heals all areas of us: physical, emotional, thoughts, situations and our relationship to the Divine Light. Rafael helps through feeling lost and loneliness, as we are not satisfied with ourselves, with weakness and exhaustion.
He helps guiding world leaders, assisting countries and their people and those in need.
Currently his healing is more than ever needed, to live from unity and solidarity with each other on a deeper and more loving way. How can we succeed to see and treat our fellow men as a part of ourselves? This is at the moment our great challenge.
Archangel Raphael brings awareness and let people experience their individual responsibility. Archangel Rafael brings healing at all levels, strengthening, renewal and transformation of the past.
8the Newsletter: May 2016 
6.ARCHANGEL URIËL
Archangel Uriël is the sixth Archangel who serves the golden ray. This is the ray of peace.
11the Newsletter: January 2017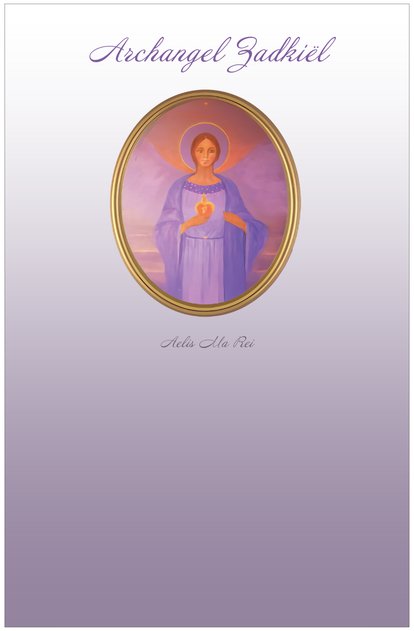 7.ARCHANGEL ZADKIËL
Archangel Zadkiël is the seventh Archangel and serves the violet ray. This is the ray of freedom, forgiveness and transformation.
13the Newsletter: October  2017  
SILENT POWER
Archangel Raphael represents healing energy and helps by sending meditation, peace and quiet especially in situations of stress.
ANGEL KI
Zen Angel Ki works over the rainbow to exchange energy with special angels and angel groups. Also, the use of colors, plays an important role.
ELOHIM
Unconditional Love
FULL SPECTRUM HEALING
Full Spectrum Healing stands on its own, works on frequency of light, the white light and works very closely with the angels, higher light beings and ascended masters. Full Spectrum Healing is very effective and is gladly taken to neutralize problems with the past. Often, existing blockages or negative emotional patterns from the past can be resolved.
TREATMENT
We work with a very powerful Healing Energy. This energy has a profound transformative effect. The vibrational state is increased. This has a huge impact that affect the environment, because we are all connected on energy level. As a master in the Full Spectrum Healing the work can also be done from the white light and there is a strong collaboration with the angels, higher light beings and ascended masters. Full Spectrum is extremely effective and is favorite to neutralize problems with the past. Often existing blockages or negative emotional patterns from the past can be solved. 
COURSE
In this course you learn to connect with Ascended Masters, Angels and Archangels Healing in a safe and responsible way. There are various meditations done so old blockages are cleared and you learn to give Healing. You get initiations that strengthen the contact between you and the cosmos. There are five degrees causing a build-up of knowledge and every time you get more opportunities so you can pass powerful energies.
COURSE WORK WITH ANGELS
The course consists of seven lessons with accompanying initiations When you're attracted to Angels and you have the desire to connect to deal with these loving and healing energy, then this course is for you. You learn to open up yourself to these special light beings and how to work with the angels energy. The course consists of several topics such as: What are angels, psychic protection flame, Silent Power and Angel Ki Meditation, meeting with your guardian, writing Angel Letter, which are Archangels, Angel Symbols, Color of Angels, Archangel protective circuit, Angel Circle, meditation chakra cleansing , angel of fire, Full Spectrum Healing and the use of candles. You can burn them for yourself and / or others in a pre selected color,  in order to reinforce a emphasized goal.
The course 1,2 and 3 costs 75 Euro and 4 and 5 costs 100 Euro.
Treatment costs 40 Euro.
Master of Angels / Archangels Healing and Full Spectrum Healing specialized in training as an Angel Medium, Heart Chakra Coherence and Lightworker.
As A

ccredited Alternative Therapist

associated with CAT Collective Alternative Therapists.
This page is also available in Dutch.