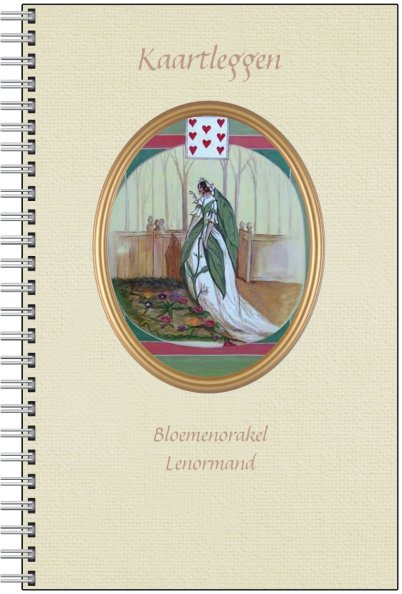 "You do not choose the cards, but the cards choose you."
CARD READING
During a card reading you can ask personal questions on a specific theme.There may also be a general legging to be done. The interpretation of the cards acts as a mirror and can thus provide more clarity regarding the question. The purpose of the consultation is to provide support and to promote spiritual growth by experiencing the connection with the other divine dimension.
There may be several cards are used, such as the Mademoiselle Lenormand and the Angel cards.

BIOGRAPHY MADEMOISELLE LENORMAND
Mademoiselle Lenormand 1772 – 1843
Mademoiselle Lenormand also known as "The Sybille of Paris" has been a major influence on contemporary laying the cards. She was an orphan at an early age and raised by the Benedictines. It was revealed soon that she had psychic abilities and she had done predictions that came true. At age 14 she went to Paris and lived there initially in poverty. There she was initiated into the secrets of the cards according to the old French tradition, palmistry and other forms of divination such as coffee and tea leaves read, reading dreams and flowers. She started in Paris in Rue de Tournon a busy Salon ~ Sybille du Faubourg Saint Germain~ where people came for advice. She read the card for ordinary citizens till the senior people of Paris and its surroundings. Mademoiselle Lenormand was friends with Empress Josephine de Beauharnais and made several correct predictions about Napoleon, Czar Alexander the First and William of Orange. She was imprisoned several times for her predictions, but not for long because they urgently needed her services. Because of her striking predictions was increasingly called upon her psychic gift. She increased her fame by writing several books. Mademoiselle Lenormand was buried in 1843 in grand style at Pere Lachaise. Two years after her death appeared the Great Lenormand game, Grand Jeu de Mlle Lenormand. The small game is until today very popular.
Graduate in Lenormand and Tarot.
As Accredited Alternative Therapist associated with CAT Collective Alternative Therapists.
This page is also available in
Nederlands.