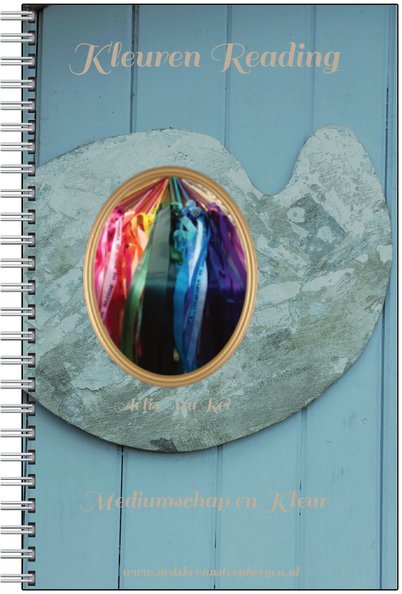 "You're the colour you choose and these reflect your deepest need" Vicky Wall
A colour consultation/reading will give you the opportunity to obtain insight in your current situation by making colour choices Personal growth, blockades, qualities and purposes will come forward. Old patterns can be broken and replaced by a new positive impulse to come so you get closer to your life purpose.
Themes through colour are discussed are:
How do you stand in relation to the outside world and how does it interact with you?

What really fits you, what is your destination?

In what process are you now, where will you encounter?

What can you do about it, to facilitate the process?
As a colour therapist I also give information about what colors for you to have a positive effect on:
Additionally, there are:
A cartomancy be done

Your birth colour are determined following your date of birth This colour is closely related to your life purpose or destination.
This form of healing can be used to give you the possibility for guidance on the way to unity. Archangels are "bridge – angels." They bridge the divine and the earthly material, the Creator of Creation. Like a bridge, they make a connection in two directions. They are not only serve man, but all of creation with: – Transform the divine impulses. – Experiencing the Divine make possible – To guide people on their way to unity.
LADY NADA'S ROSES HEALING ENERGY
Lady Nada is as ascended master especially known for her love and service and shows us the way to selfless love. She leads us on this path of transformation through the healing effects of the different colored roses with the associated properties.
COLOUR READING
Lecturer visual arts.
Qualified Colour Therapist.
Master in 7 Colours of Angels and Lady Nada's Roses healing energy.
Followed from out anthroposophy – the Atelier for Art therapy-.
Education at the Arthur Findlay College in Stansted a specialization training Mediumship and Colour at Thelma Francis (medium and CSNU Tutor).
As A

ccredited Alternative Therapist

associated with CAT Collective Alternative Therapists.
This page is also available in
Nederlands.