Mother Mary (Acryl on canvas, 90/70 – 2016)

" Mother Mary, may your blessings flow through us and heal this world."
3rd pink ray

Mother Mary, Mother Omega, Mary of Magdalena, Archangel Chamuel, Lady Nada

"The Queen of the Angels"

Connection with the higher heart, the female soul.

Divine Love and Compassion are the heartbeat of life.

Invovation for the blessing of Divine Mother

"In the Immaculate Heart of Mary I trust."

"In the name of the World Mother Omega I invoke the blessings of Infinite Love from her heart to enter this world of form right now".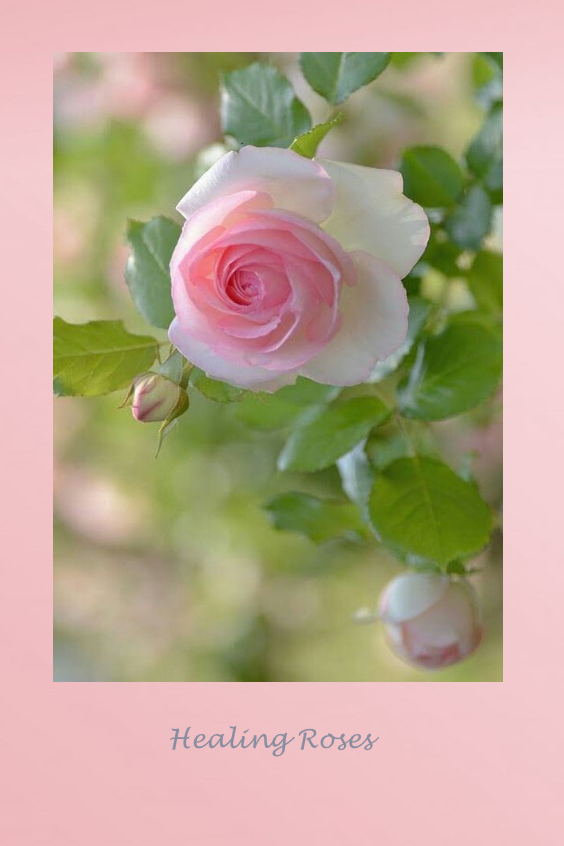 The pink rose has a very special place. 

It refers to selfless and Universal Love, intuition, moderation, creativity, humanity and spirituality.

"The Mystic Rose
Like a sign from the Divine source.
With its intense fragrance
She nourishes my soul with her pure essence.
Like a sign from the Divine source.
Captivating in the Light
Will she be united with my deepest being.
With its intense fragrance
As a sign from the Divine source."

Aelis Ma Rei (from own work)
Mother Mary: She is the cosmic mother and represents gentleness and universal motherly love. As is the Queen of the Angelic world, she is enormous powerfull and protective. She was very brave. During her life on earth, she had to endure many prejudices and suffering. 
Mother activity. Mother power of the One and indivisible Source. She has the power to open the Sacred Heart. Mother Mary as World Mother (such as Onze Lieve Vrouwe and the Notre Dame at Paris).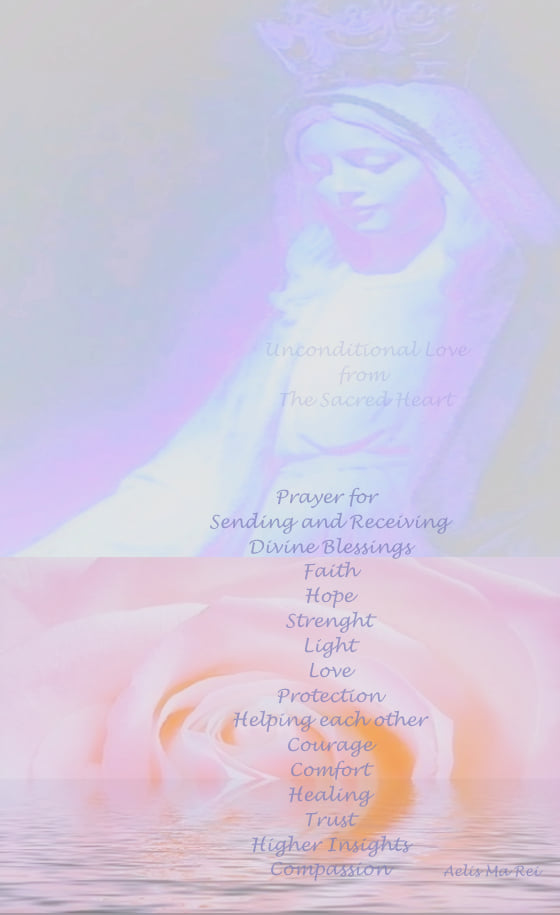 Lady Nada: is as ascended master especially known for her love and service and shows us the way to selfless love
Present is Loving Awareness and this is Healing
"the Power of Pure Unconditional Love and Compassion".
She leads us on this path of transformation through the Healing effects of the different colored Roses with the associated properties.
The universal divine Mother of all, not only on Earth but also in Heaven: Sophia, the heavenly and earthly Eve. She is a symbol of Strength and Wisdom.

A wonderful mixture of text and image all working together to instill knowledge of divine nature and divine wisdom. 
Maia: means 'Latin sister, mother, goddess of source, great". Mary: means "beloved".
Music: Ave Maria, Lux Vivens Viridissima, Karitas, Maria Magdalena Healing
HOLY MOTHER

"Mother Divine is worshipped in various climes and ages under various names and forms. Different creeds are but different paths to reach the Almighty." – Sri Ramakrishna
The third, pink ray of selfless and Universal Love:
Maria, Clara van Assisi, Theresa van Avila, Therese of Lisieux, Hildegard von Bingen, Paolo Veronese (1528 – 1588), artist from Italy, Jeanne d'Arc (1412 – 1431), Virgin of Orléans, Bernadette Sourbirous (1844 – 1879), the holy Bernadette of Lourdes and Sint Elisabeth as patron of charities, hospitals, beggars, orphans, widows and widowers. 
This page is also available in
Nederlands.