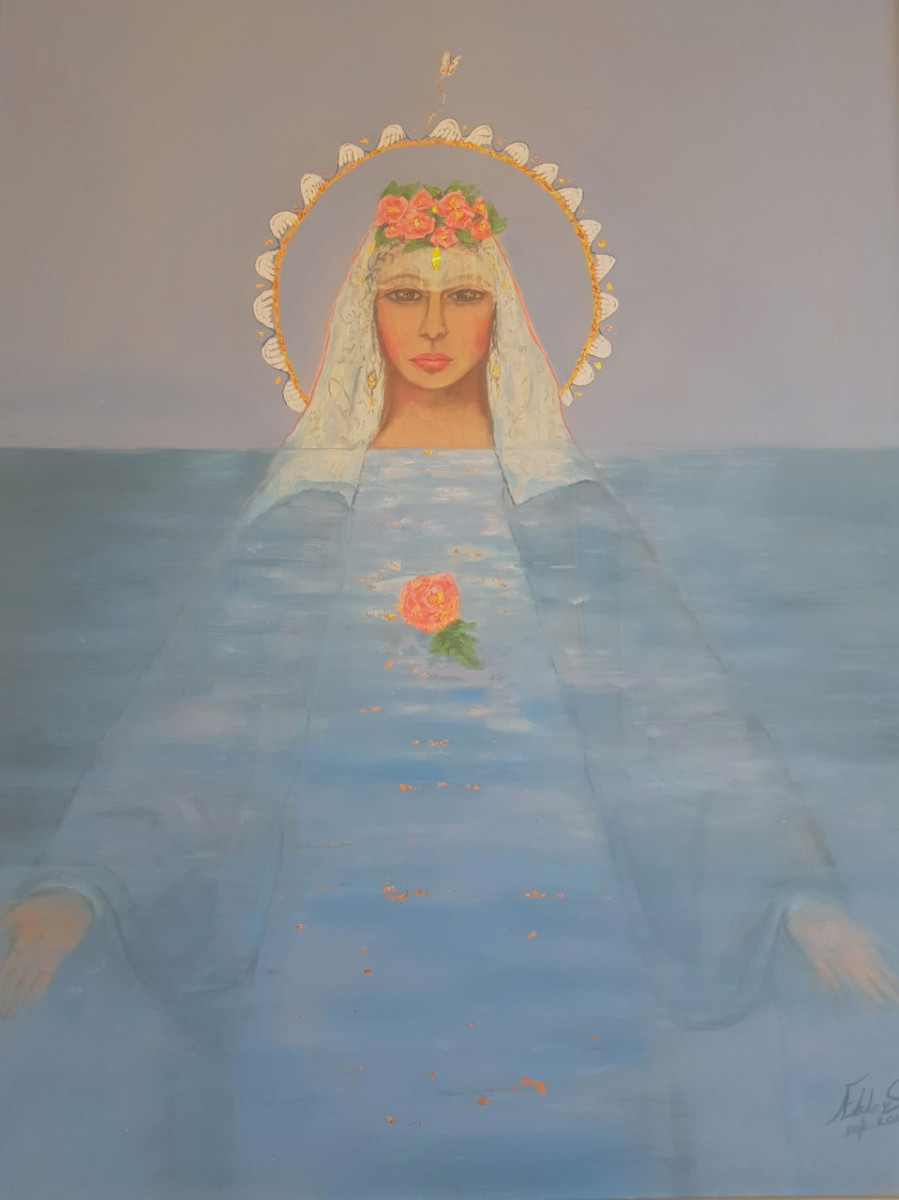 "The Mystic Rose
Like a sign from the Divine source.
With its intense fragrance
She nourishes my soul with her pure essence.
Like a sign from the Divine source.
Captivating in the Light
Will she be united with my deepest being.
With its intense fragrance
As a sign from the Divine source."

Aelis Ma Rei (from own work)
Reading ~ Healing is an intense experience. It is focused on the person and the theme of the question. The information that is reveiled is important for that moment.
A New Start by a Rose Reading
A Rose Reading~Healing stands for the announcement of a new phase in which you can come forward more and show yourself with passion. It is a phase of major changes with the theme: "Letting go and Transforming from a new Heart connection to stand confidently in your own power of Light. " By letting go of your fears, limitations and connecting yourself from the Heart with your own power of Light, you can step into your own power of Light from this healing energy full of passion. A new start is being made.
"That which God said to the rose, and caused it to laugh in full-blown beauty, He said to my heart, and made it a hundred times more beautiful."

Rumi
For this meeting you can bring with you a selected rose, which you have preferably put in the water the day before.
Afterwards you will receive a personal description of the Rose Reading.
Additonal Information
Mother Mary
As Accredited Alternative Therapist associated with CAT Collective Alternative Therapists.
This page is also available in
Nederlands.