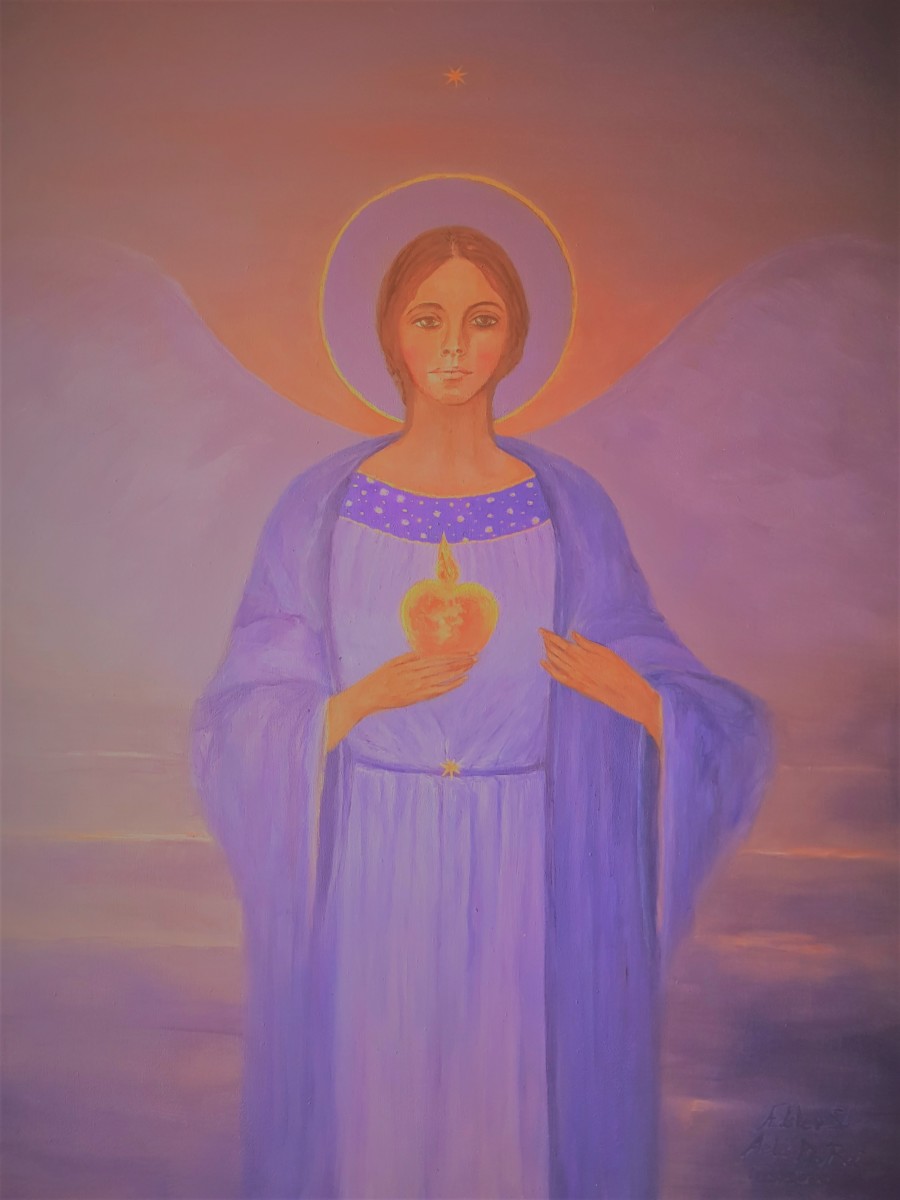 Archangel Zadkiel (Acryl op doek, 90/70 – 2020). "Courage, Letting Go and Transformation."
---

"Deep inside like a memory, but always been there
The heart is taken by violet Angel wings
To offer the golden flame of unconditional Love and Victory as a precious gift
Transformed with passion by the Divine power of infinite Light, Love and Harmony
The heart is taken by violet Angel wings
Deep inside like a memory, but always been there."

Aelis Ma Rei
(from own work)

---
THE VIOLET FLAME – SAINT GERMAIN –
The Violet Flame also works closely with Mother Mary and the Healing energy of Lady Nada's Roses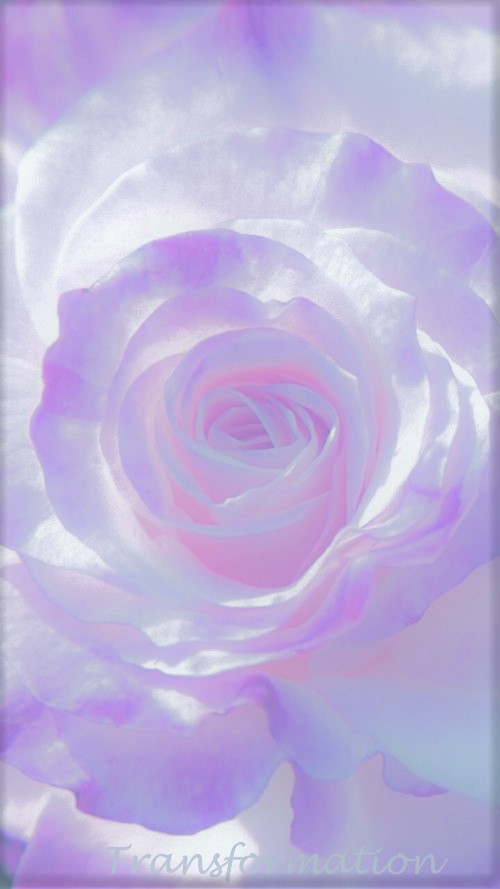 The purple or violet mystic Rose as symbol of: 
Embrazing your spiritual pathway, absolute believe in Divine Guidance, Spiritual Cleansing, Compassion, Forgiveness, Transformation
pastel sketch July 2023
"O, You who are giving life to all life, moving all creatures, root of all things, washing them clean, wiping out their mistakes, healing their wounds. You are our true life, luminious, wonderful, awakening the heart from ancient sleep."

Hildegard von Bingen
The Violet Flame is connected with the energy of Lady Portia and Saint Germain, Master of the seventh ray – Violet – Connected with the temple of freedom.

Peace of Mind
The Violet Flame is available to everyone and gives the ability to solve and overcome problems. It also works on karma and unconditional love. The family, work, love and environment situation can change. The Violet Flame also works on healing chakra, aura, soul and mental blockages and transforms. This energy allows to experience the divine in ourselves. We must accept ourselves with all faults, weaknesses and good qualities and accept us as human beings. The Violet Flame is the Law of Forgiveness. It ensures that we do not let go of our dreams and continue stuck in our fears, problems, but remain in the Light. This gives us positive thinking and controlling our emotions. So you can focus on what you want to achieve in your life by purifying consciousness.
 
The Violet Ray of Divine Love is transmuting and transformating all that no longer serves your highest good. It brings you Mercy, Freedom, Compassion, Forgiveness, Transformation, Transmutation and the Seat of the Soul Chakra. 
Helena Blavatsky and the by her materialized Ascended Masters, Khuthumi, El Morya en Saint Germain.
THE SILVER VIOLET FLAME – LADY PORTIA –
The Silver – Violet Flame is connected with the energy of Lady Portia. She is the soul mate of Saint Germain. She stands as a Gatekeeper at the gate of a new era.

Archangel Zadkiël and Maria Magdalena are also very important by the proces of Transformation and Ascension.

Mother Mary is also connected with the Violet Ray.

Newsletter:  April 2015 and September 2017
THE TURQUOISE FLAME is also connected with Lady Nada and the Atlantic Lightwork. It brings you to a deeper level of Self-Love and brings also finally by this way the Light to Earth.
Authorized to guide / initiate and certify you.
As A

ccredited Alternative Therapist

associated with CAT Collective Alternative Therapists.
This page is also available in
Nederlands.